DRAGON'S HEAD – LUJIAZUI   龙头 – 陆家嘴
The Pictures That Introduced Lujiazui, China's Wall Street, to the world
Minted on Foundation.app as ERC721 NFTs in 1:1 editions.
https://foundation.app/collection/dragonshead
The Dragon Head's – Lujiazui collection of images is a document of the historical achievement of constructing the Lujiazui skyline in Shanghai China's Pudong New Area. Lujiazui was developed as the Dragon's Head of wealth that would lead Shanghai and the Yangtze delta forward in development.  The Lujiazui skyline has become an iconic symbol of modern China, recognizable worldwide and referred to as China's Manhattan and China's Wall Street.
Photographer Fritz Hoffmann moved to Shanghai in August 1995. In the spring of 1997 he became the first foreign photographer since the founding of the Peoples Republic of China in 1949 to receive journalist accreditation issued by China's Foreign Ministry with permission to reside outside Beijing, China's political capital. With that coveted accreditation and resident visa, he opened the Shanghai bureau of the acclaimed picture agency Network Photographers (UK). During the mid-1990s, as the only resident foreign photographer in Shanghai, Fritz was called on by media worldwide to answer their question "Have you ever heard of Pudong? Is there anything to see there." His photographs of Lujiazui broadcast the development of the Pudong New Area to the world.
PUBLISHED WORLDWIDE through international syndication
FORTUNE Magazine – July 1996
"Shanghai … wants to be nothing less than a global financial capital, in the same league as Hong Kong, Singapore, Tokyo. Fat Chance."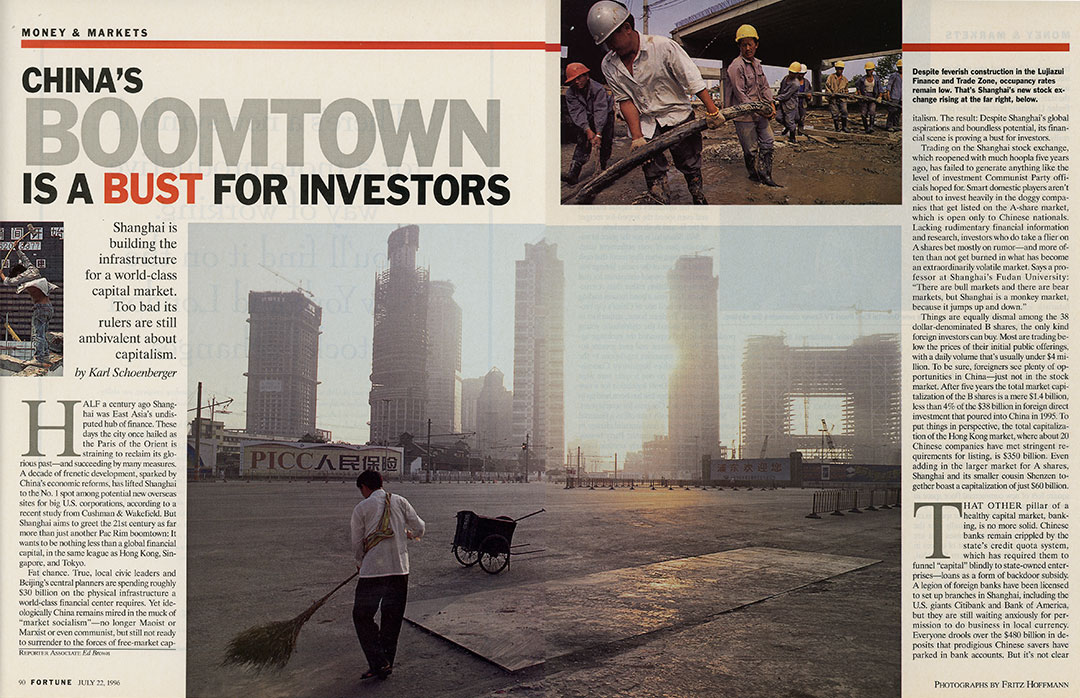 Businessweek Magazine – September 1997
Fritz Hoffmann made this iconic picture in September 1997 on the 87th floor of the Jinmao building, where the Cloud Nine bar is today.
This image is the most widely published image of Hoffmann's China work. The picture was syndicated to publications globally, as these publication tearsheets show.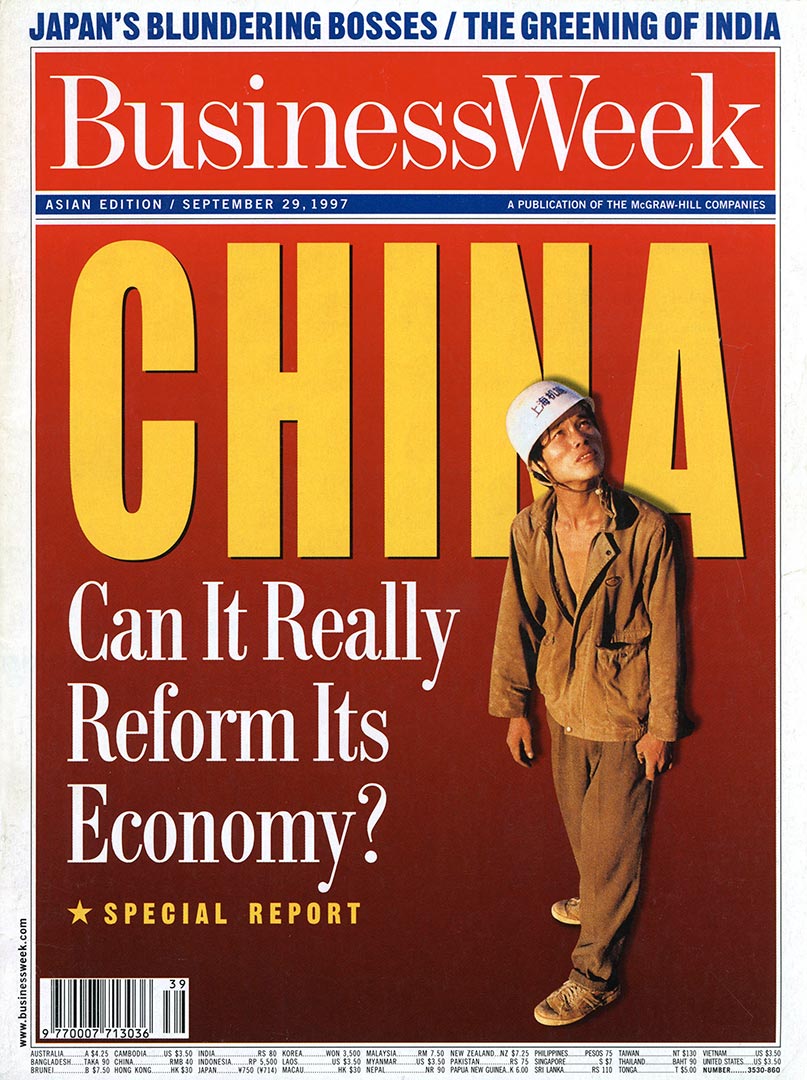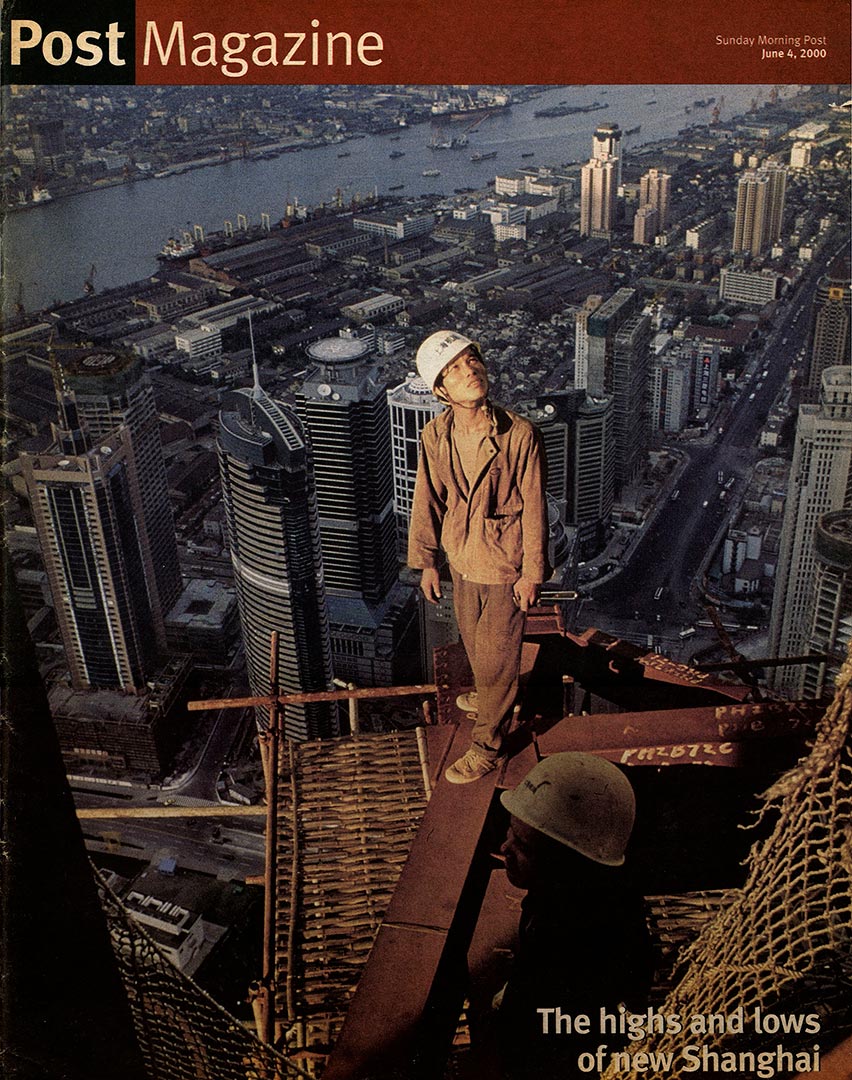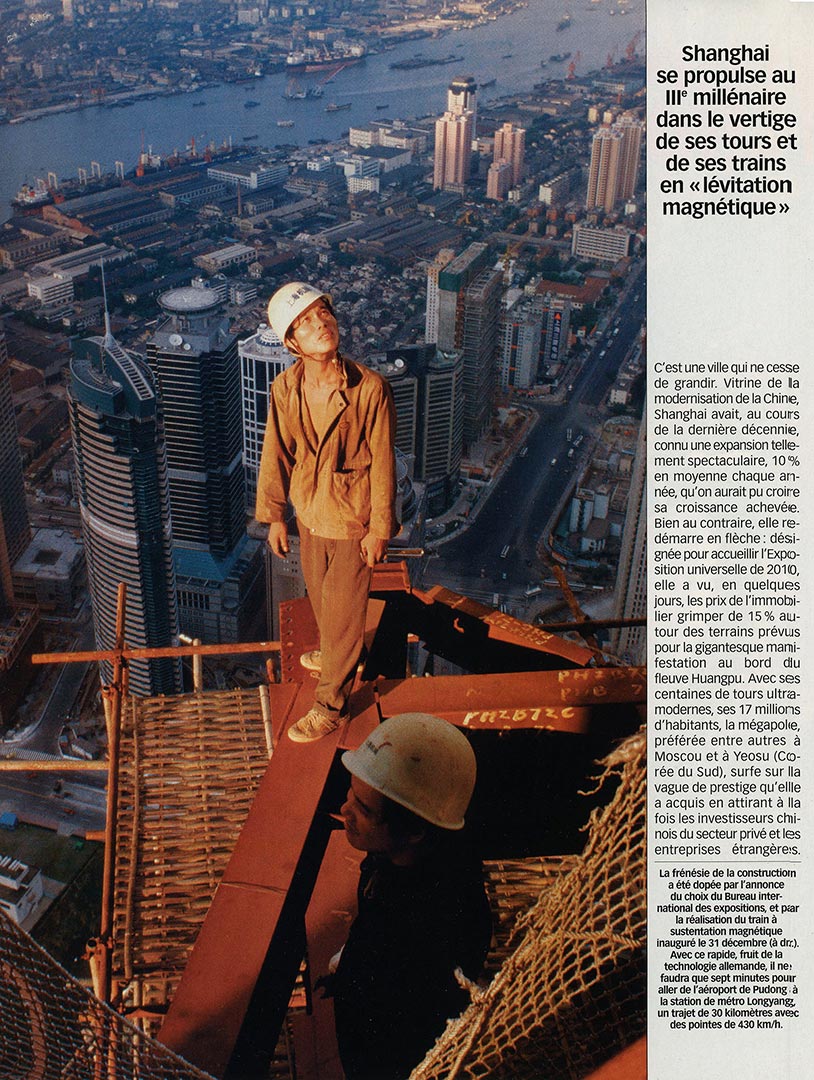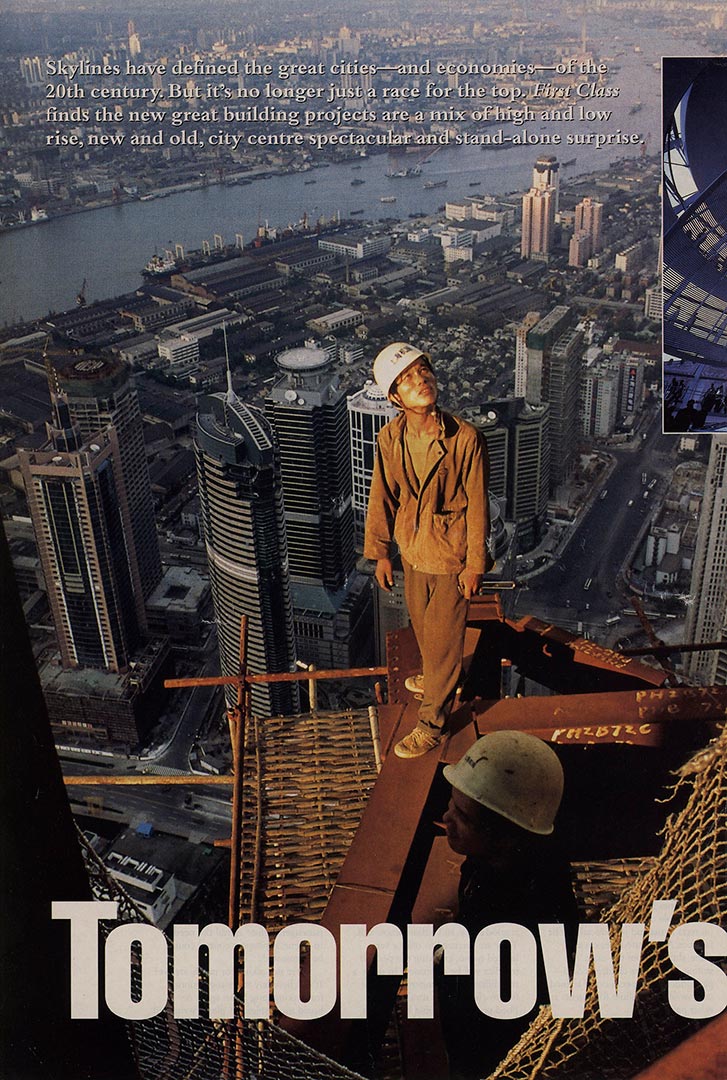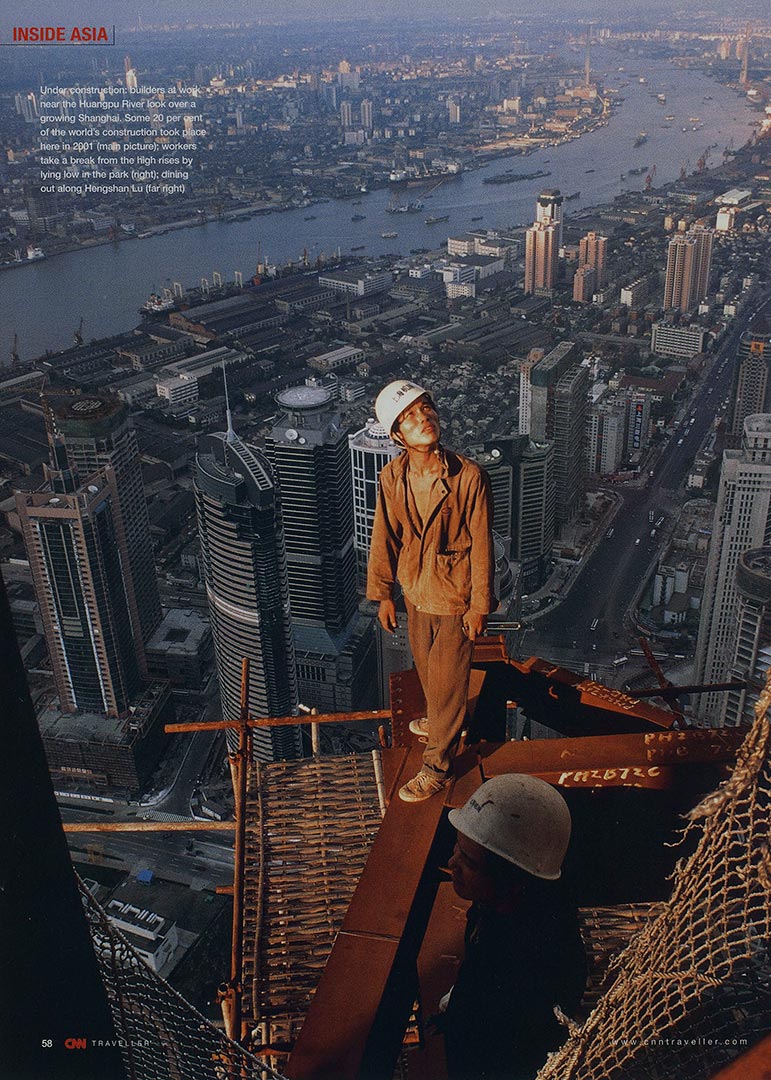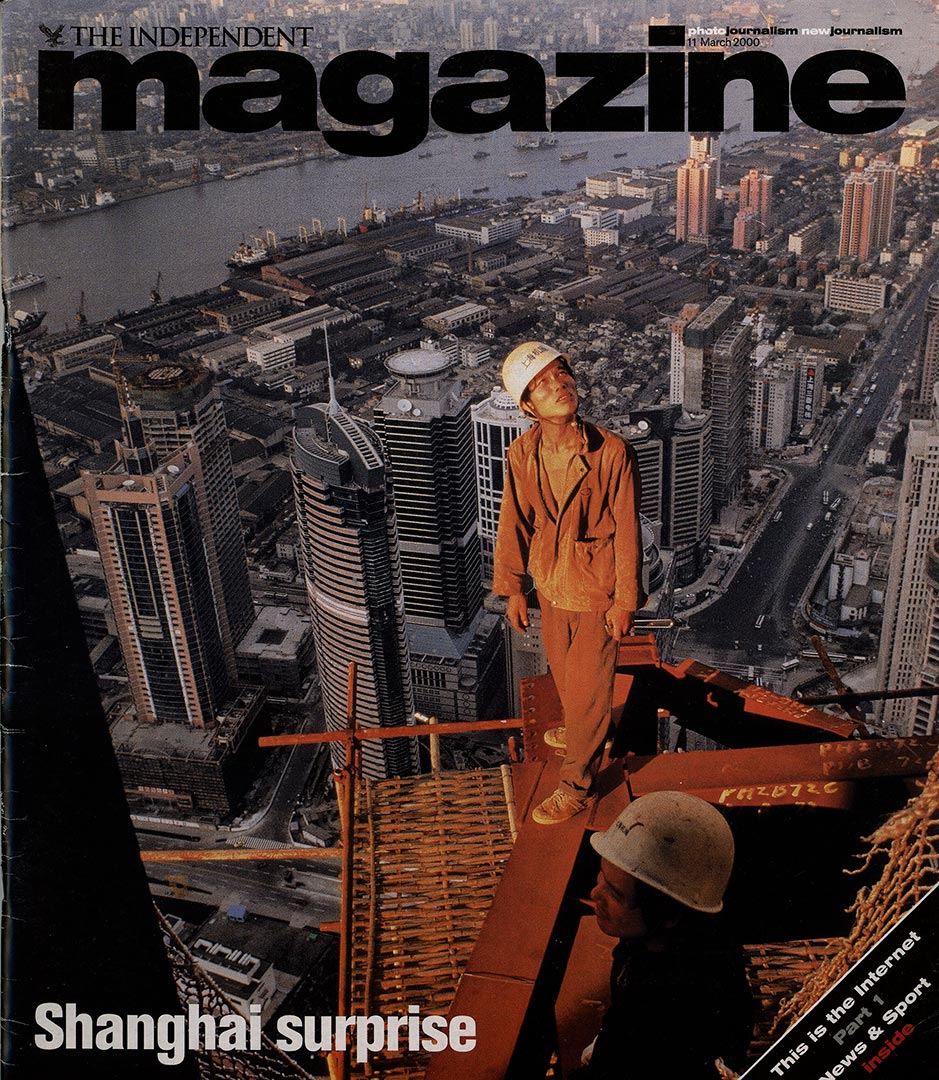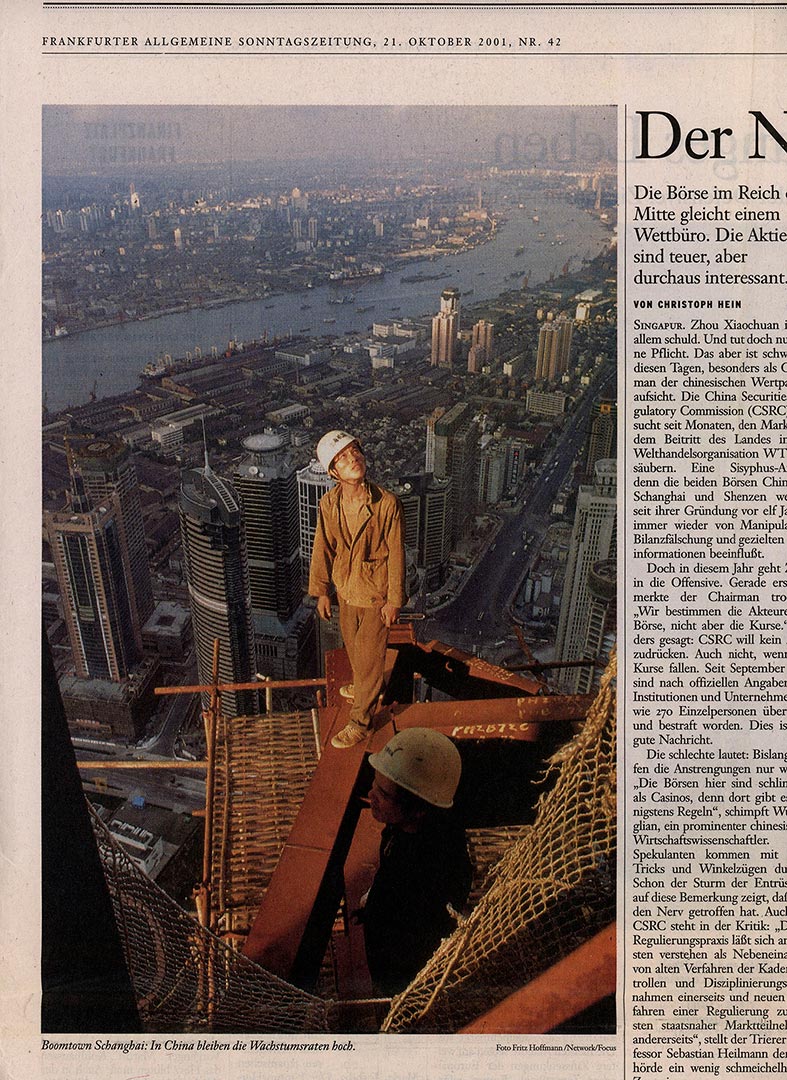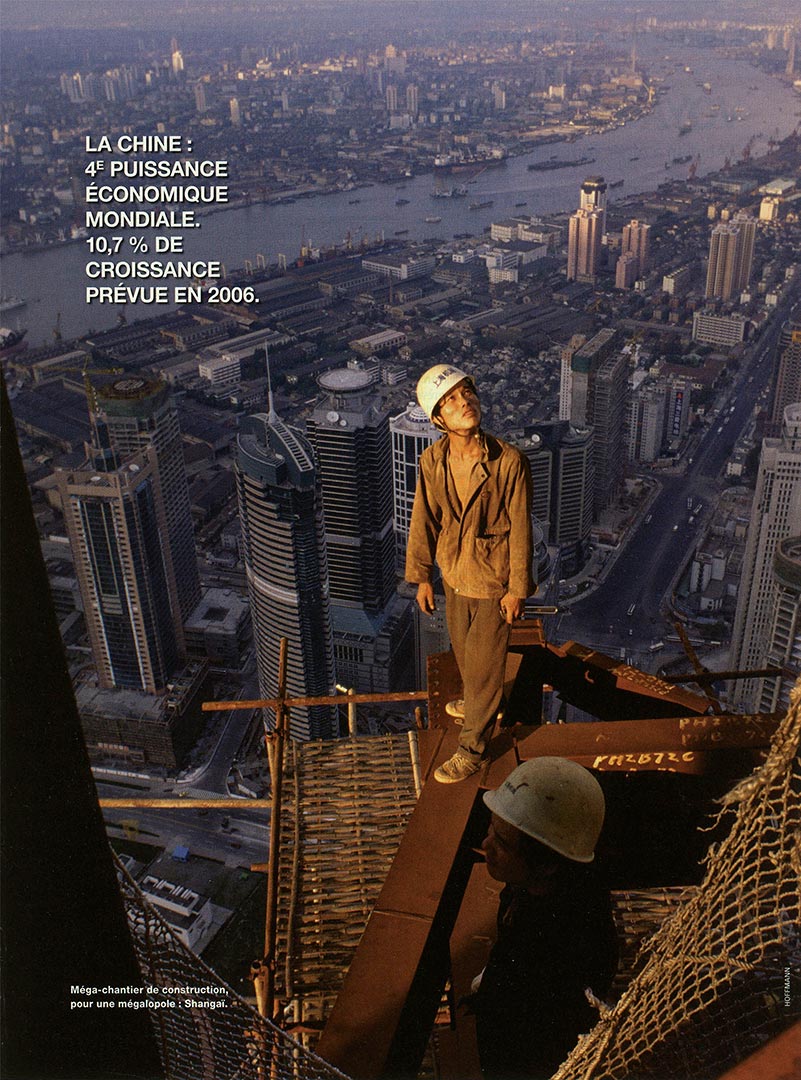 Auctioned as NFTs – 75 pictures of Lujiazui while under construction made from 1994 to 2010. Each picture is minted as an ERC721 NFT in editions of one, 1/1. The collection will be listed in sets of 15 images on Foundation.app  The first drop was on June 1, 2022.
The picture selection of each set may change before the set release date.
"WEB3 presents an opportunity for photography to be made available in limited digital editions. Minting this collection of images as NFTs offers a unique means to have them aquired and displayed in private and institutional collections." – Fritz Hoffmann
NFT Set #1       Drop Date – June 1, 2022             Click to view auction
NFT Set #2       Drop Date – TBD (Picture selection may change before the drop date)
NFT Set #3       Drop Date – TBD (Picture selection may change before the drop date)
NFT Set #4       Drop Date – TBD (Picture selection may change before the drop date)
NFT Set #5       Drop Date – TBD (Picture selection may change before the drop date)