PHOTOGRAPHER
Fritz Hoffmann has made his career as an independent photographer working for editorial media on location in the Americas, Europe and Asia. A native of Seattle, Washington, his photography has taken him to far-ranging places around the globe from Central America to the Middle East, Europe, Greenland, Southeast Asia, Mexico, China and beyond. China has been the main focus of his photography since 1994.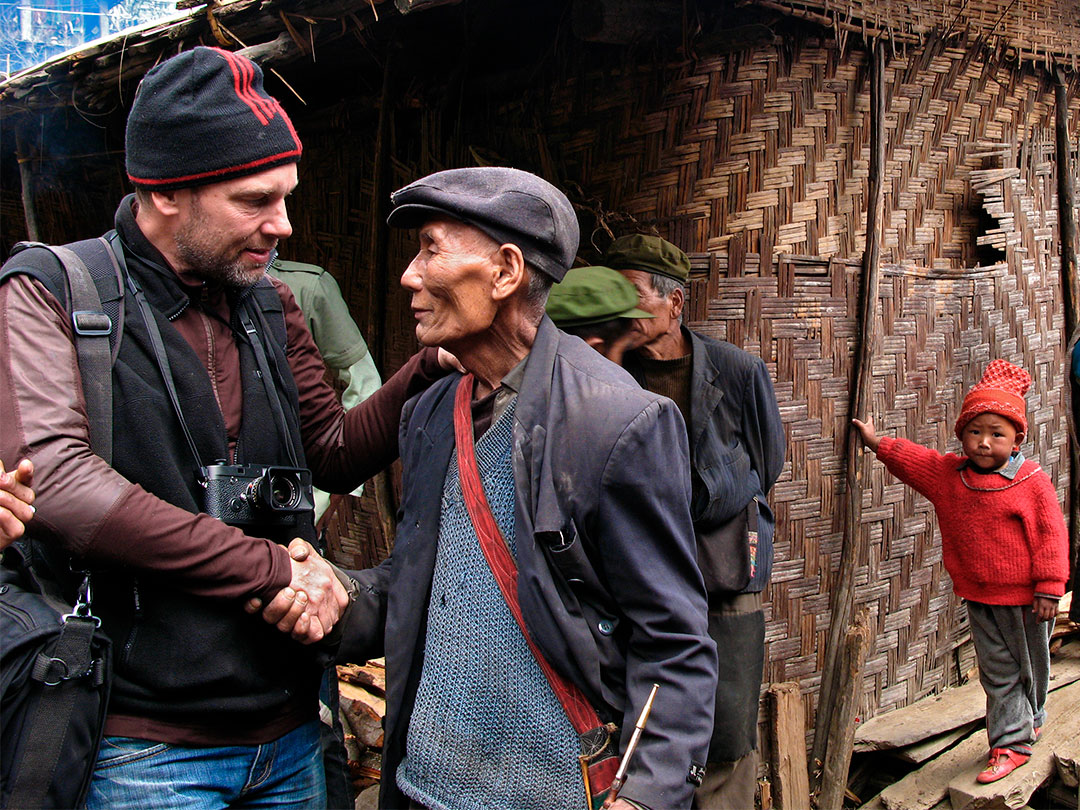 Nashville, Tennessee was Hoffmann's home base in the early 1990s from where he traveled the United States on assignment for publications that included: TIME, NEWSWEEK, US NEWS, FORTUNE, BUSINESSWEEK, LIFE and others.
Through his assignment work in the U.S. for business magazines, Hoffmann began to take interest in the increasingly global economy and China's role in that. In China in 1994, he stood on Shanghai's Yanan Road, transfixed by the chaotic energy of the waking city of 12 million people that was underway with China's reform and opening. He had always longed to have been a photographer during America's industrial period and thought Shanghai could be a chance to experience something similar, to bear witness and to document this brief period of China's long history.
There were no foreign photographers residing in Shanghai then and Chinese photographers were not permitted to supply the foreign media with pictures. With the ambitious makeover of Shanghai planned by China's Central Government, and with foreign companies shifting manufacturing to China, Hoffmann saw an opportunity and decided to make Shanghai his home base.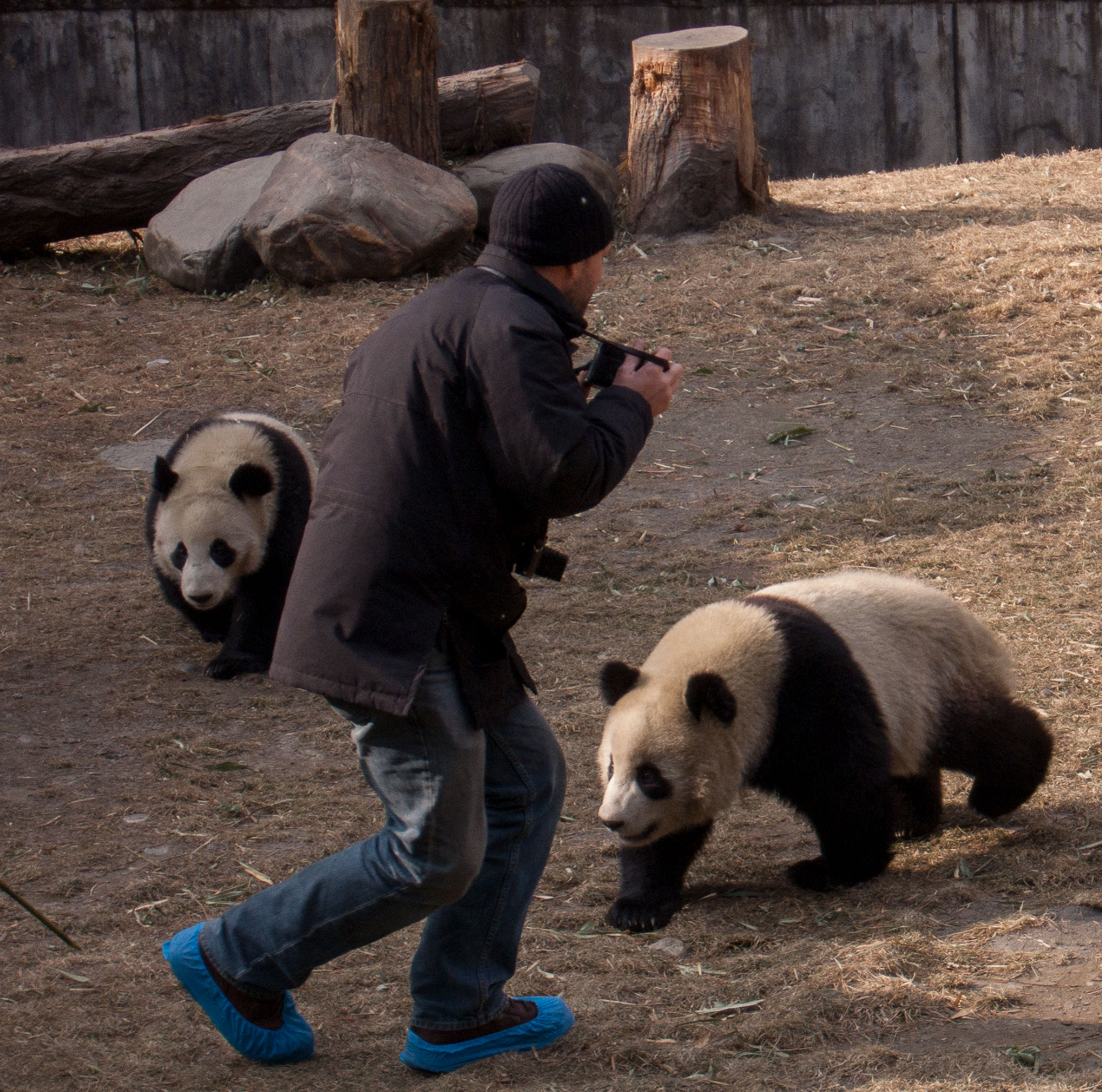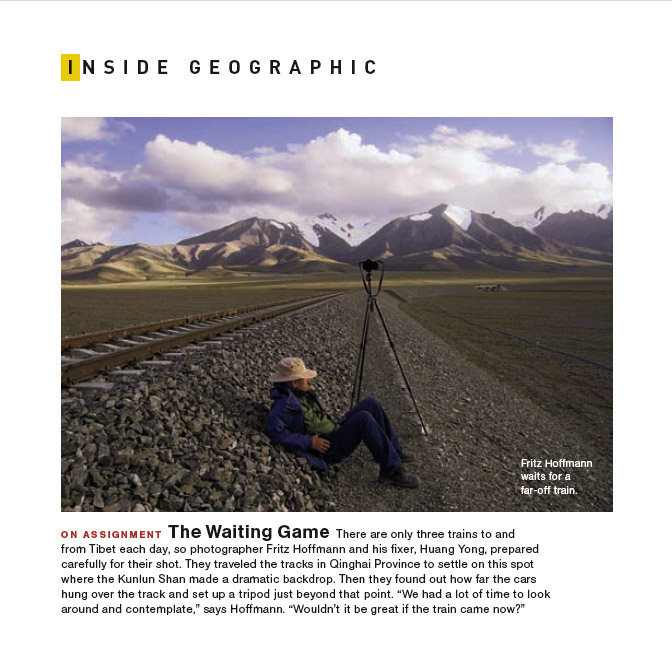 On August 8, 1995, a double-eight chosen by his Chinese travel agent in New York's Chinatown, Hoffmann returned to Shanghai determined to stay and document the country through historic change. Shanghai was considered a hardship post for any foreigner based there at the time. Unlike expatriates working for multi-national companies who lived on elaborate packages in corporate and diplomatic bubbles, Hoffmann was an independent photographer in China at his own expense. He was on his own to learn the language, culture and customs, and to navigate the Communist system. He began by studying Mandarin at East China University of Science and Technology and then at Shanghai University Academy of Fine Art.
In the spring of 1997 Hoffmann became the first foreign photographer since China's Communist revolution in 1949 to receive journalist accreditation issued by China's Foreign Ministry with permission to reside outside Beijing, China's political capital. With that coveted accreditation and resident visa, he opened the Shanghai bureau of the acclaimed picture agency Network Photographers (UK) as China Bureau Chief. This status gave him rare access to political events such as Party Congresses held in the Great Hall of the People in Beijing. But with that came increased monitoring and restriction of his movement. Whether photographing AIDS villages in Henan province, or migrant construction workers in Shanghai's Lujiazui new area, Hoffmann, like all journalists working in China, faced numerous challenges.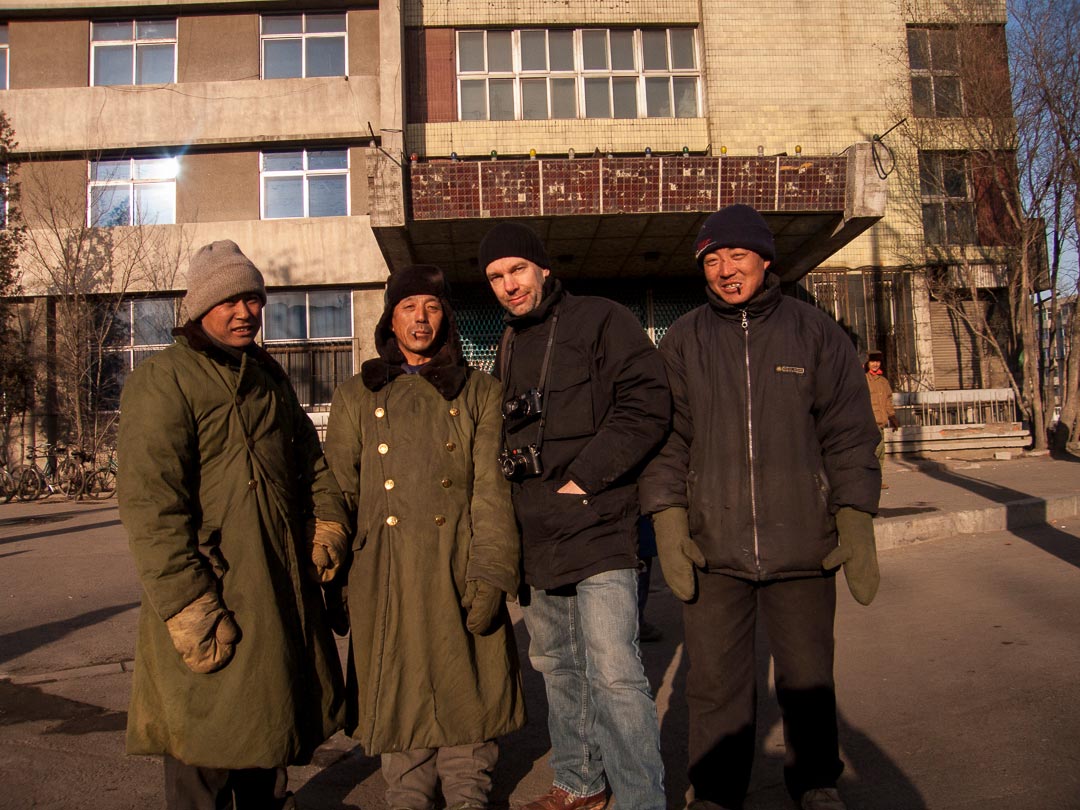 As a full-time resident, Hoffmann kept a full schedule photographing around China on assignment, collaborating with correspondents and working on personal projects. From China's municipalities to the rural provinces, he photographed in factories, on skyscrapers, in minority villages, and city homes. He traveled new highways and old waterways and documented the country as it transformed into the economic power that it is today.
Shanghai remained Hoffmann's home until after the Beijing Olympics in 2008. He then moved to Guanajuato, Mexico with his wife Kathya Landeros. He continued to make the long trip from Mexico to China to work on stories for NATIONAL GEOGRAPHIC magazine.
Today Hoffmann makes his home in Boston, Massachusetts. While he no longer dreams in Mandarin, his interest in China remains strong and he travels there whenever possible. His story on traditional Chinese medicine was published in the January 2019 edition of NATIONAL GEOGRAPHIC.